Trading The News & Analysis with Binarium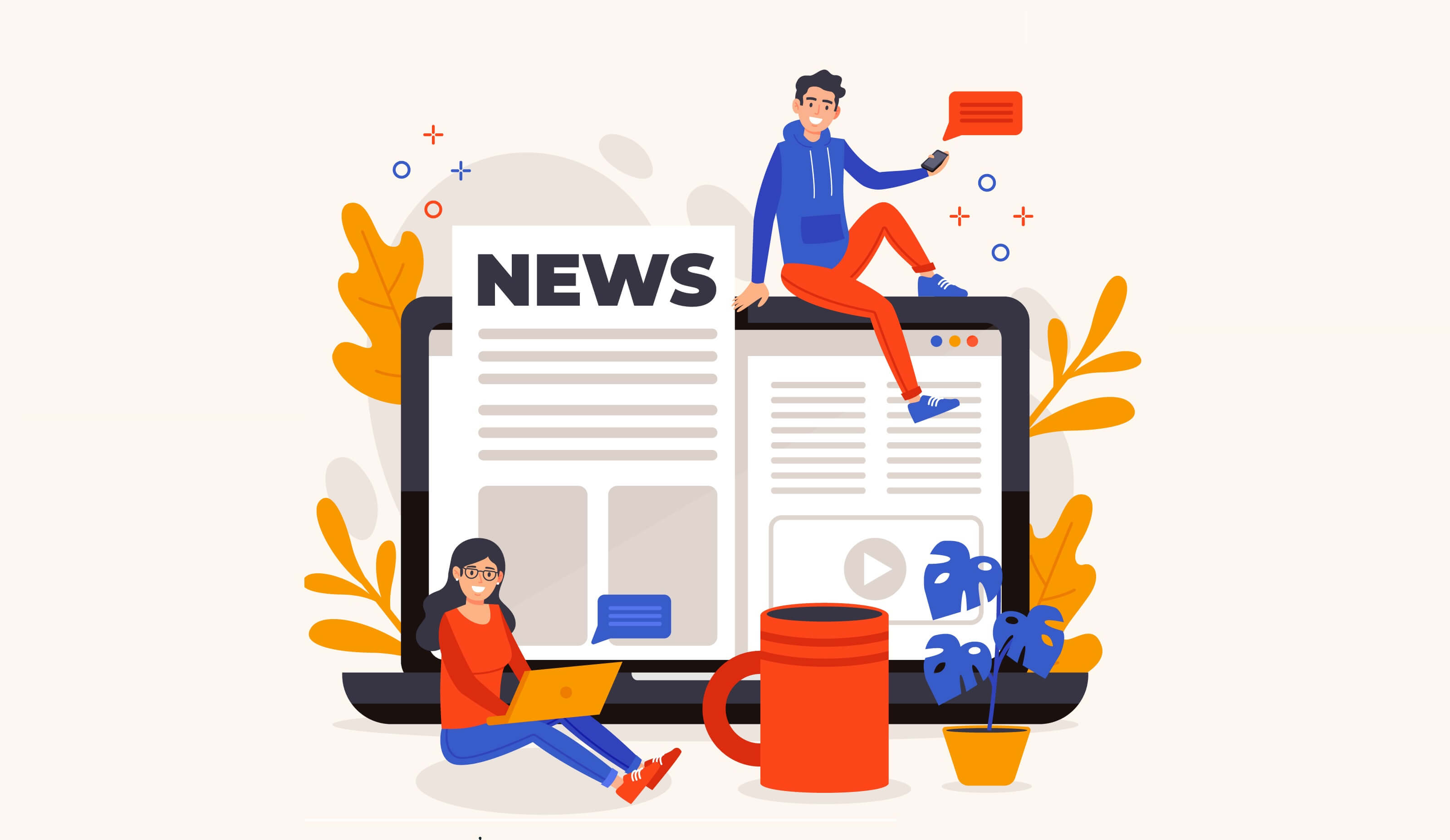 Binarium News Trading
News trading belongs to fundamental strategies. However, it does not exclude technical analysis. The chart does not always behave as predicted upon the news release. Therefore, the ability to wait is deemed to be crucial for profitable news trading.



Why Choose Trading the News?
News trading has proved to be one of the most popular albeit rather difficult trading strategies on currency markets.
Every day, the world receives various news that dictates short-term price movements. The market brings together the currencies of the majority of the countries, which means economic and political news of a particular country will influence the national currency rate in pairs. This provides us with broad opportunities for successful trading.



What Stands Behind Profitable News Trading on Binarium?
First of all, make sure you activate the candlestick chart view by choosing the relevant option in the menu bar, if you have not done this before: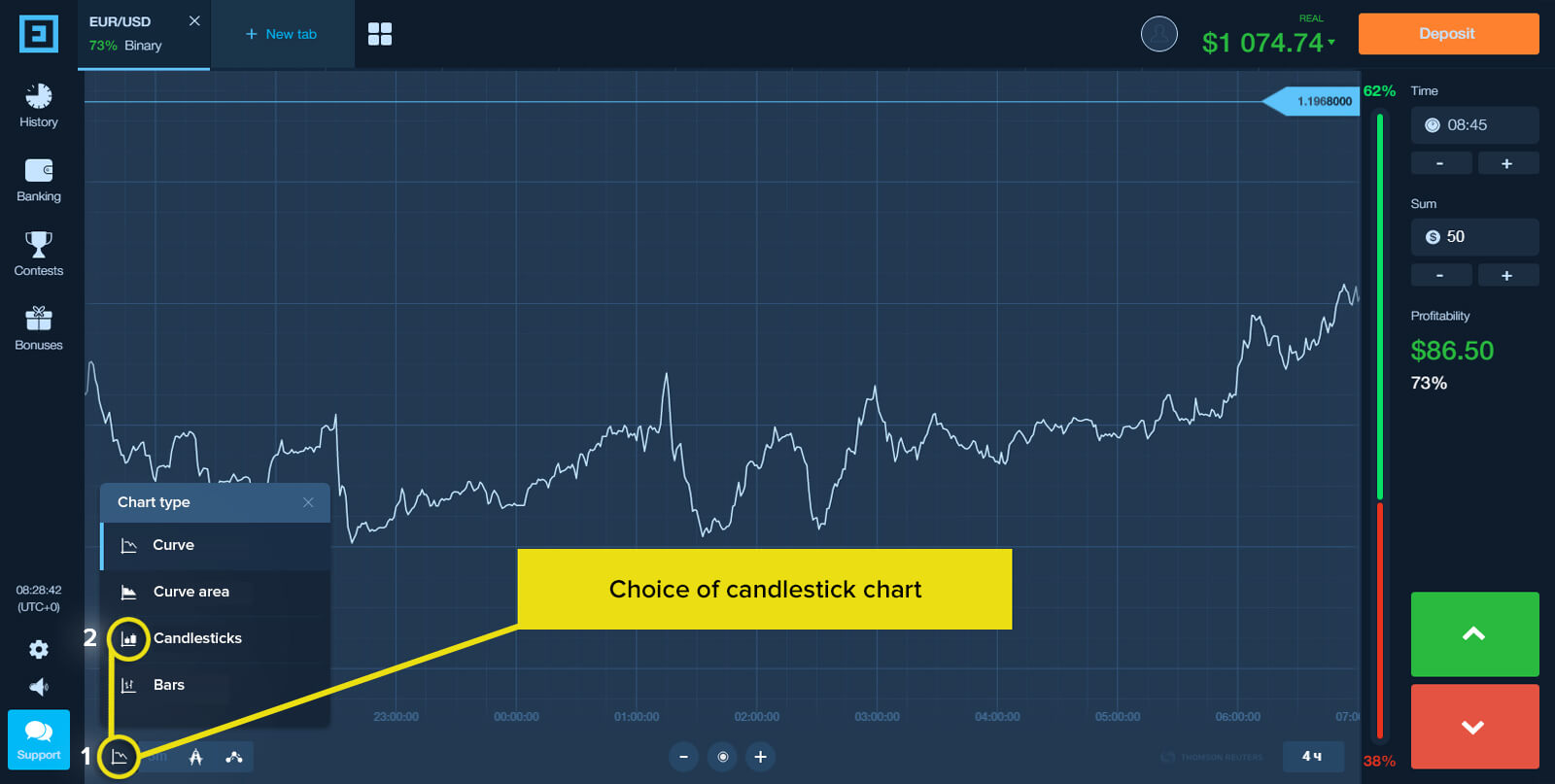 In addition, you need the economic calendar, which can be found here: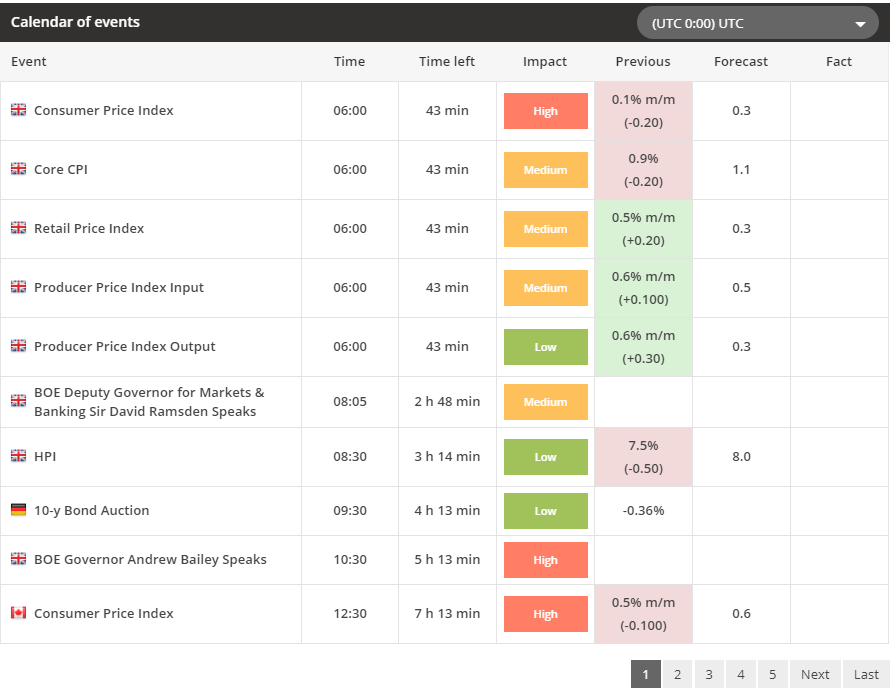 Our economic calendar is easy to use: pay attention to news and events marked in red, they have a significant impact on the market:
You should check the economic calendar each time you start a trading session. When important news comes out, previously reliable indicators and trading systems happen to generate false signals. This is no surprise, because a fundamental factor may bring great volatility to the market.
This is the reason why experienced traders prefer to pause when important news is about to come out. This explains low activity on the markets when charts display prices in a sideways trend. However, this makes it possible to determine the price channel. Upon the release of news, a movement occurs and once the price channel is broken, you should immediately enter into a transaction in the strike direction.
The example shows that a news release brought a lot of buyers to the market which resulted in a broken price channel. This means you should buy a CALL option: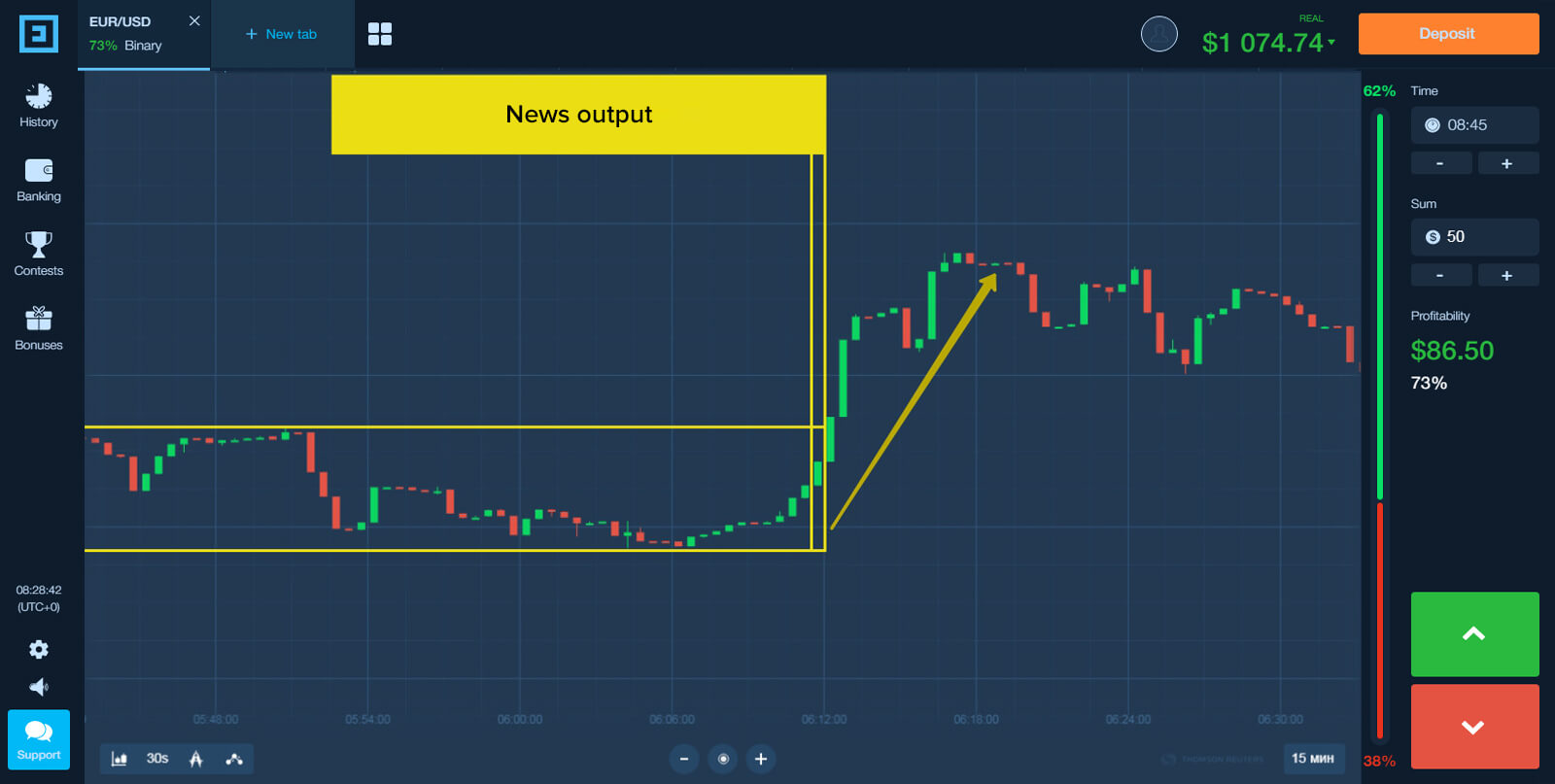 Remember that a plummeting exchange rate resulting from the news does not last forever: usually the rate gradually reverts to the level it was at before the information was released. Therefore, if you did not manage to open a relevant type of the transaction immediately after the release of the news, it is better not to risk trying to catch the trend going away. You might want to pause and resume trading in a couple of hours when the market digests the news and regains its stability.



Trading recommendations for Trade the News
Expiration
: 15-30 minutes
Investment
: 2% of your deposit