How to use Andrew's Pitchfork Indicator on Binarium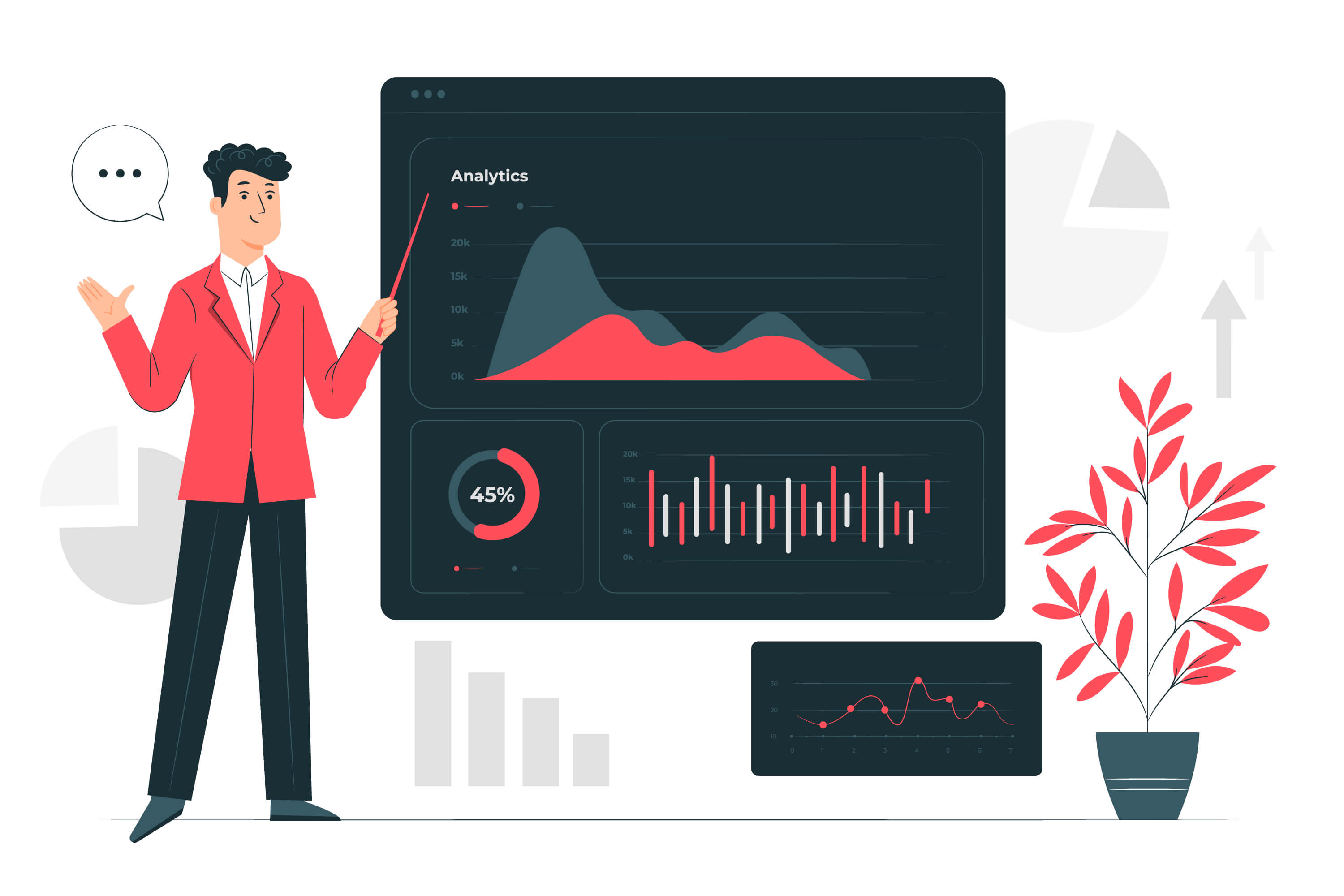 Binarium Andrews Pitchfork Indicator
The Andrews Pitchfork indicator is a technical analytical tool. It was developed by Alan Andrews, an American engineer at the University of Massachusetts. Trading according to this system significantly simplifies the trading process.



Why should you Andrews Pitchfork Indicator?
This system is an indicator that is suitable for trading on markets that are in correction as well as when trading on a trend. The indicator helps us to "sense" what the trend is, revealing the points when it changes as well as its inflection point.



How to trade on the basis of the Andrews Pitchfork indicator on Binarium?
First of all, you need to add the indicator to your chart.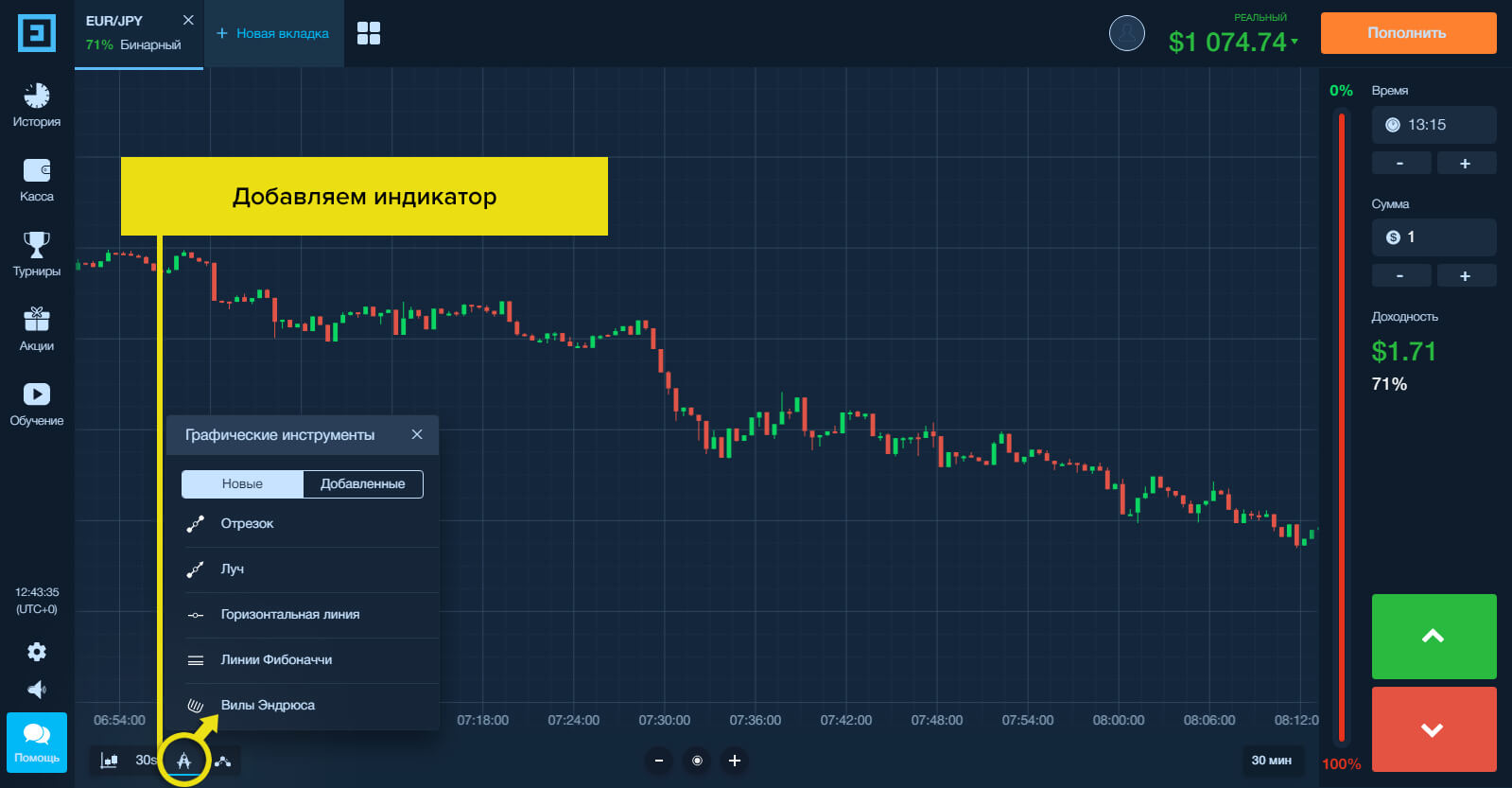 To determine this indicator, you need to identify the maximum or minimum price on the chart. The highest value of the trendline is used as the first point, the lowest value is the second point, and the third corresponds to the bottom from which the trend should develop. The essence of the indicator is based on predicting where the trend will be stopped or reversed, which often happens within the area of the support and resistance lines.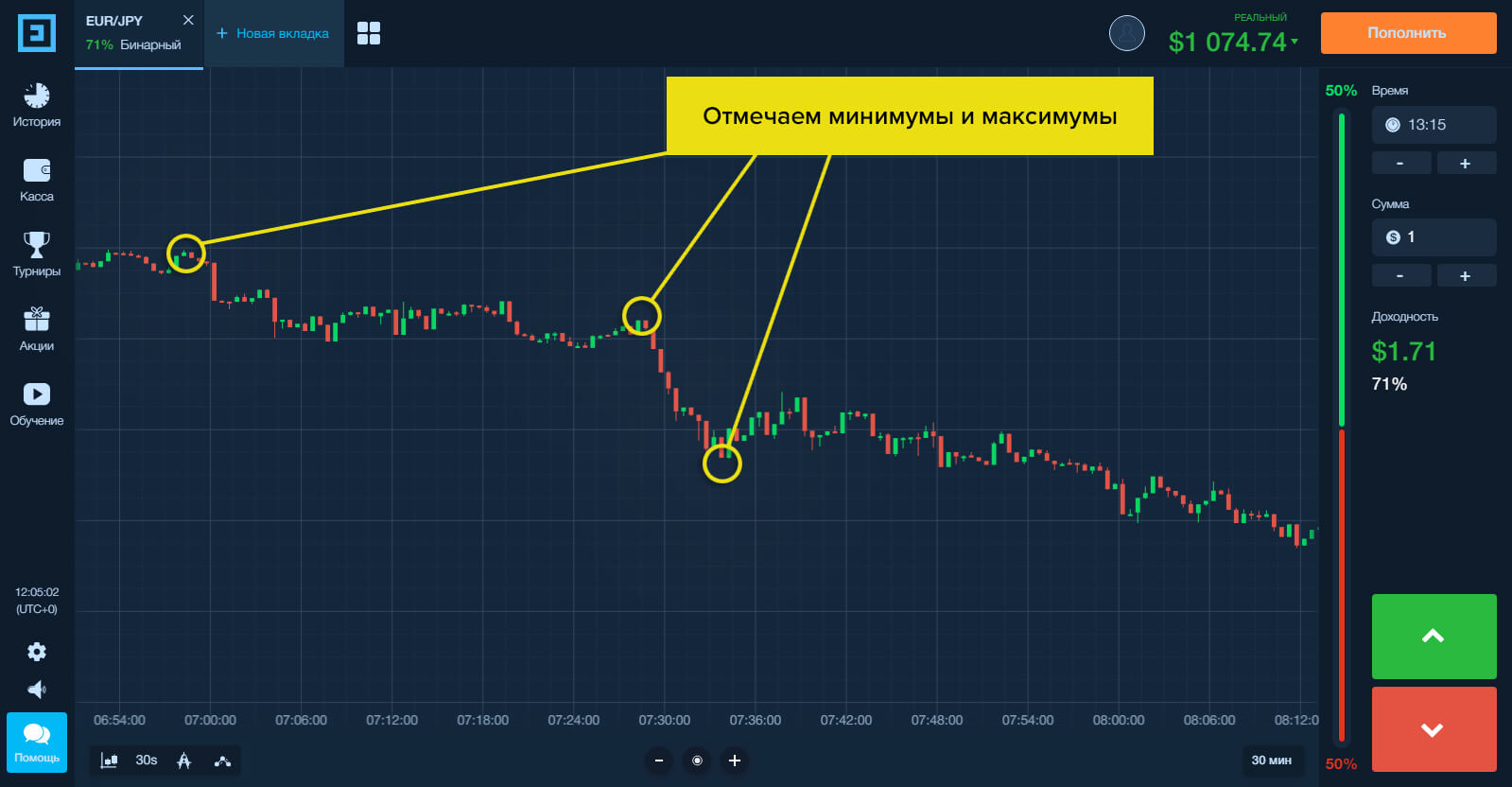 The indicator must be activated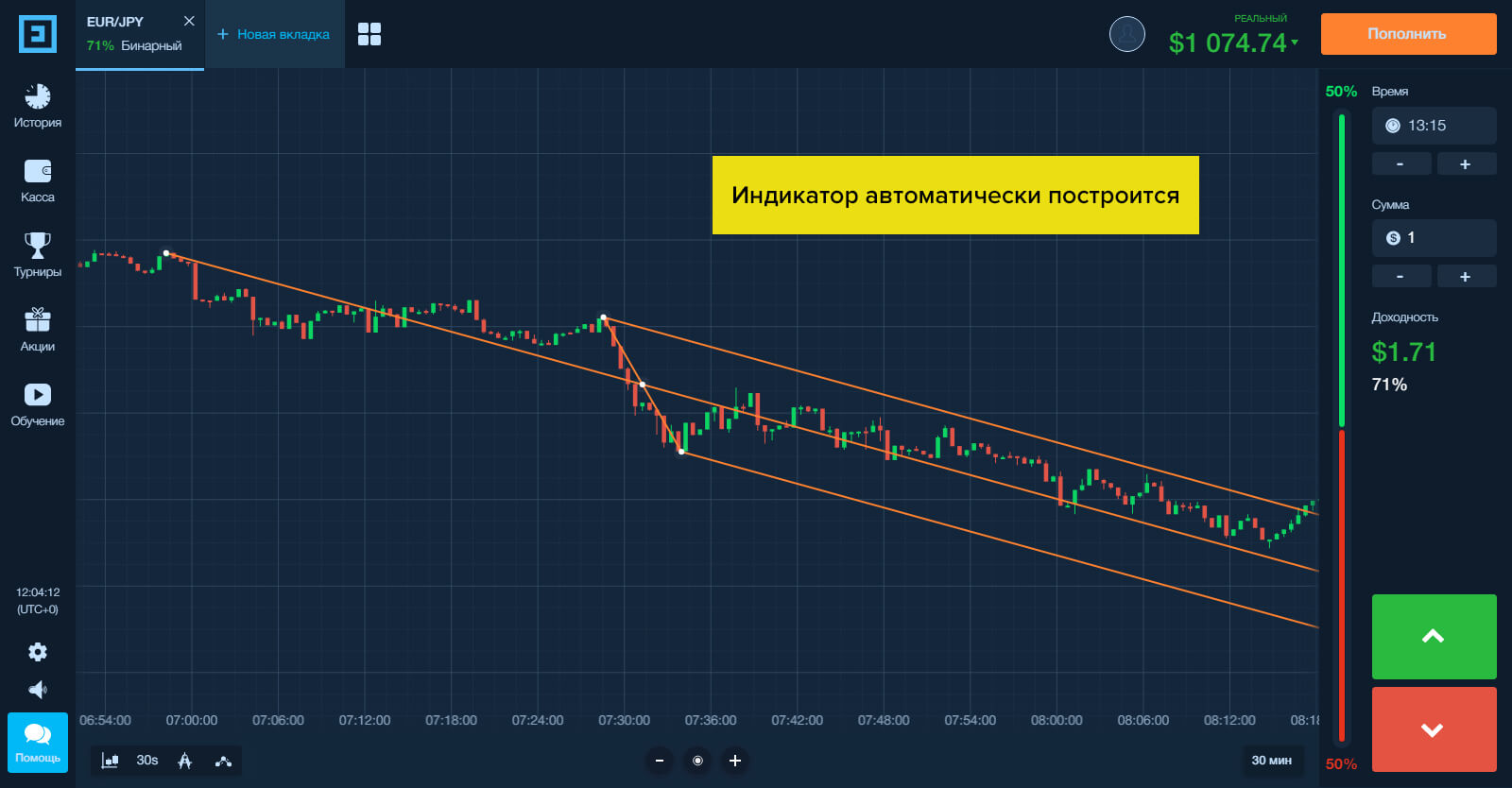 When the price breaks through the top or bottom line of the indicator, you should make a trade. You should make a trade in the direction in which the price breaks out.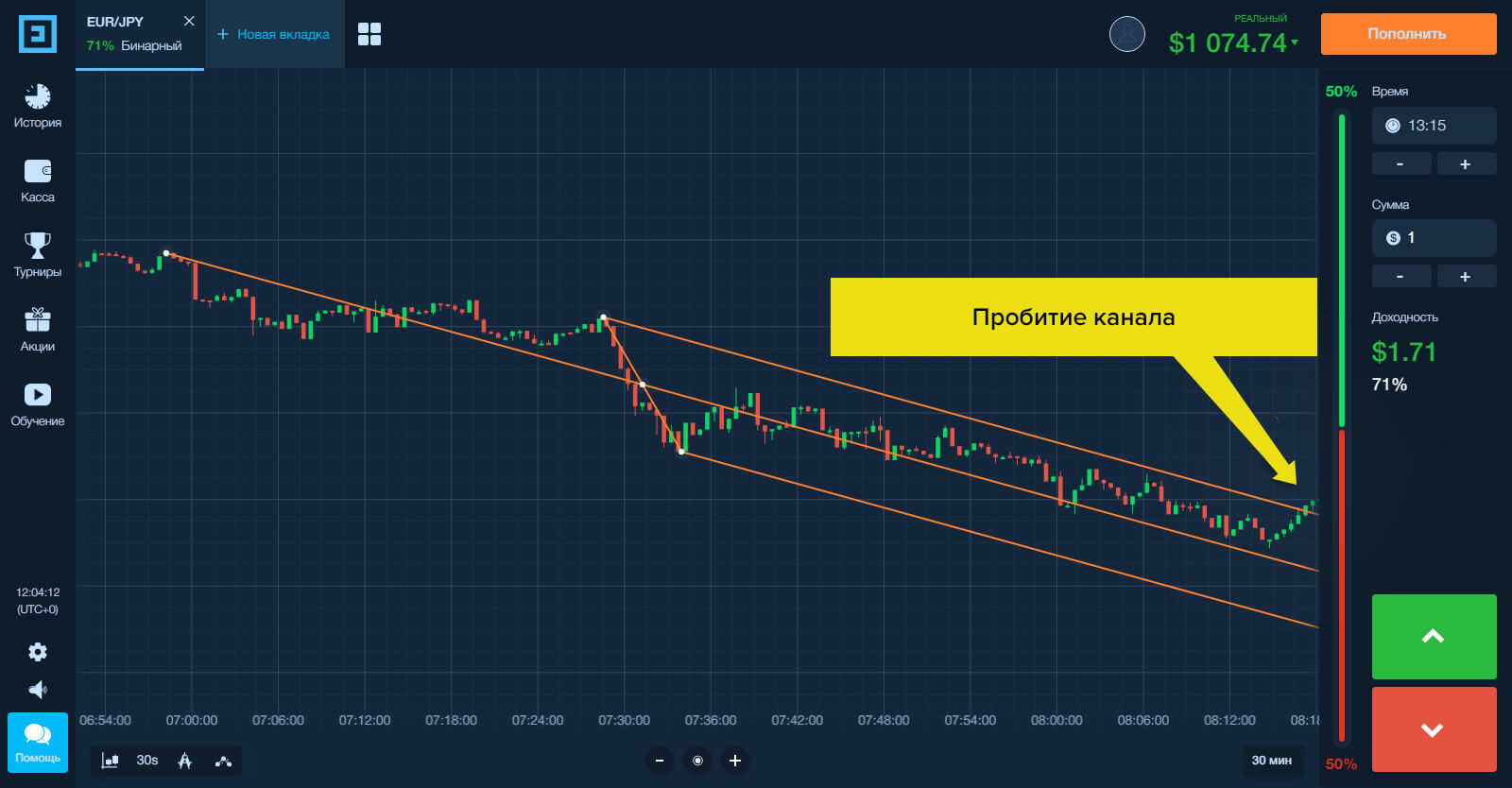 For example, if the price breaks through the resistance line, then we make a trade with a long position.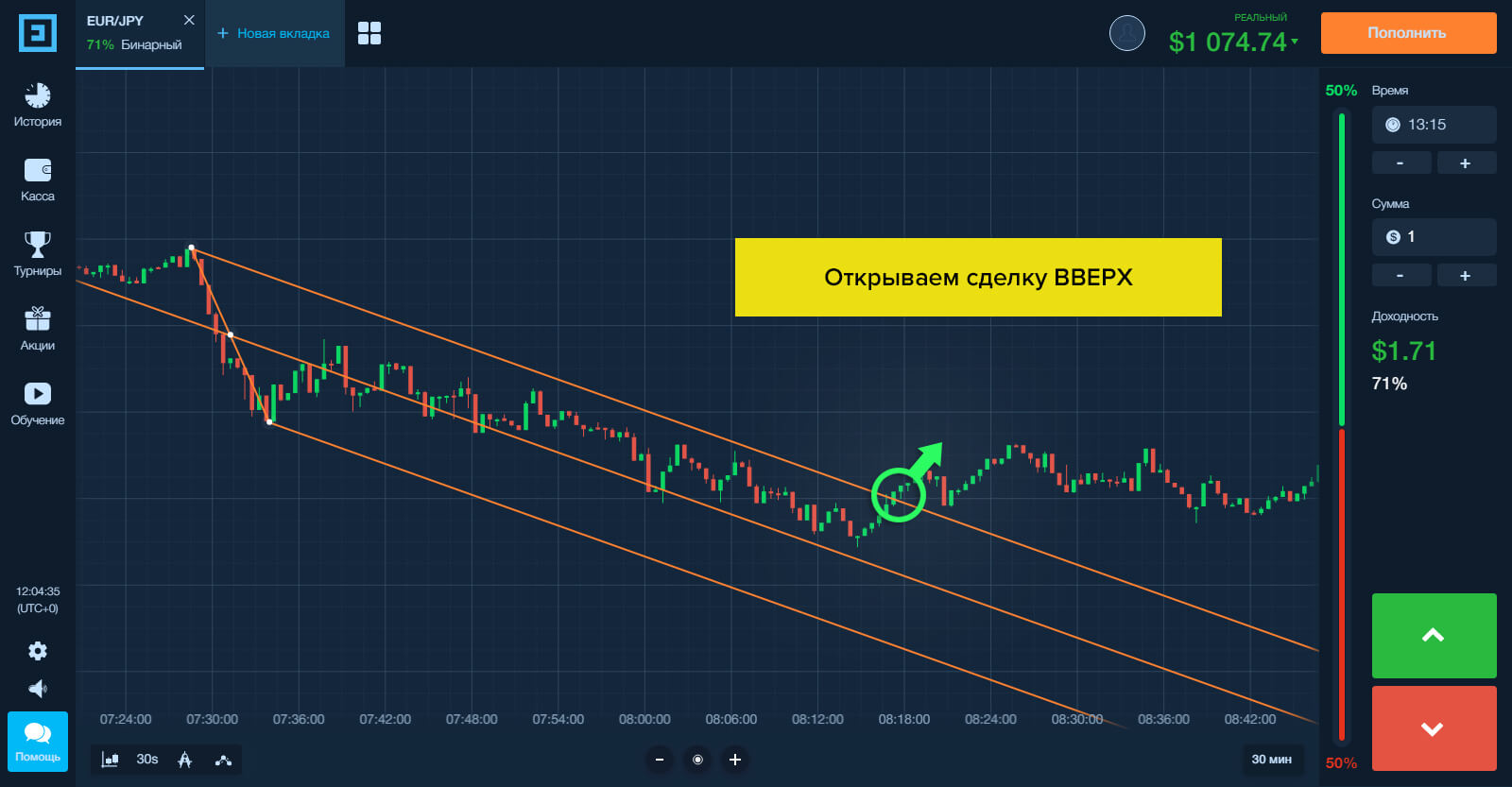 Trading recommendations for Andrews Pitchfork Indicator
Expiration: 3–5 candles
Investment: 2% of the amount of the deposit