How to Trade Using a Fibonacci Retracement Strategy on Binarium for Beginners?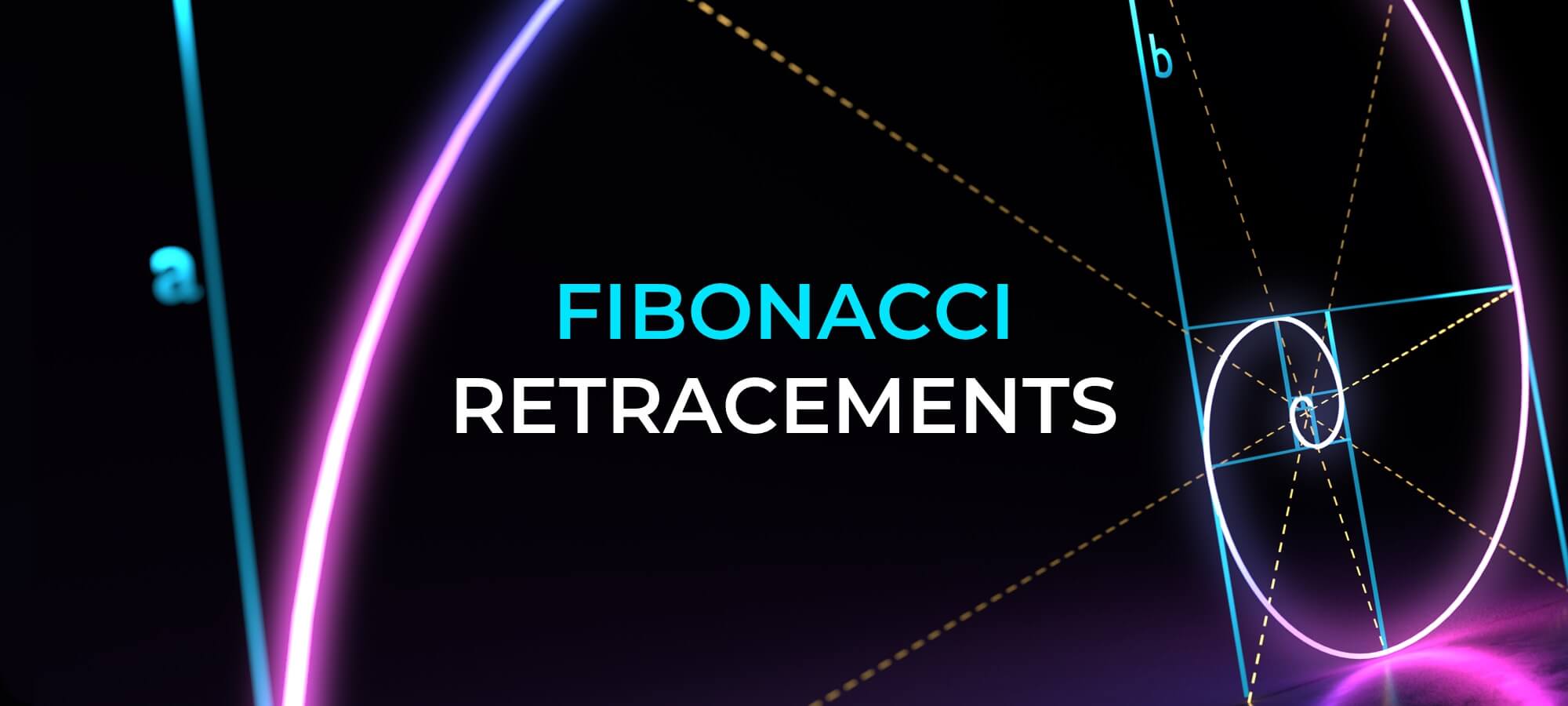 Binarium Fibonacci Retracement Strategy
Many traders of binary options successfully use levels in their trading. Levels make it possible to apply technical indicators very effectively. One of the most effective indicators is Fibonacci retracement.



When should I use Fibonacci Retracement?
Everyone knows that Fibonacci strategies should only be used in markets with obvious trends. By contrast, a Fibonacci series is totally unsuitable for flat trading.



How to trade using a Fibonacci retracement strategy on Binarium?
First of all, you need to correctly determine the levels. An upward trend involves tracing a line from the lowest point to the highest one. The opposite is true when tracing a downward trend.
Lets add the indicator to the chart.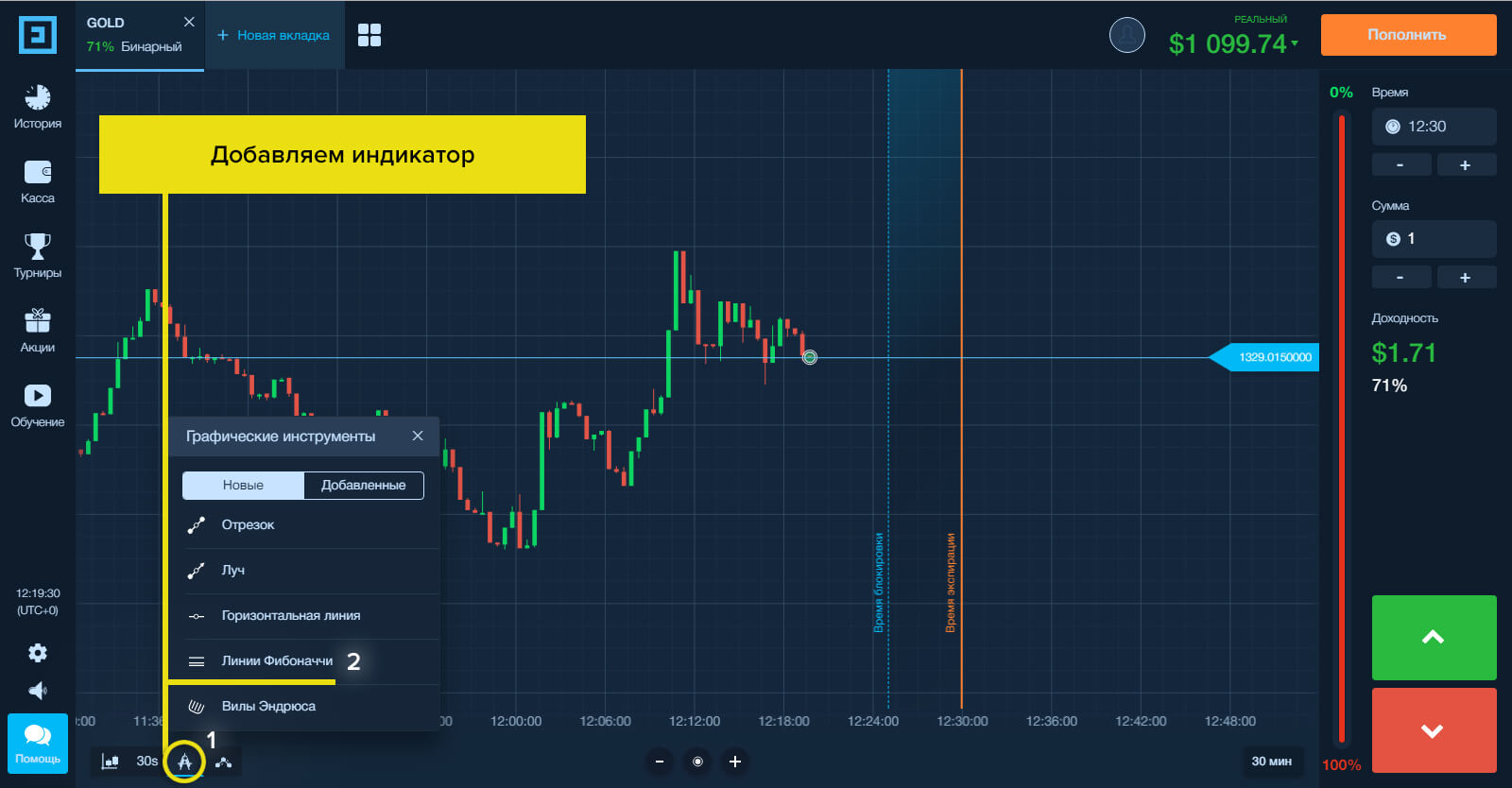 Lets determine the minimum and maximum prices for the next period.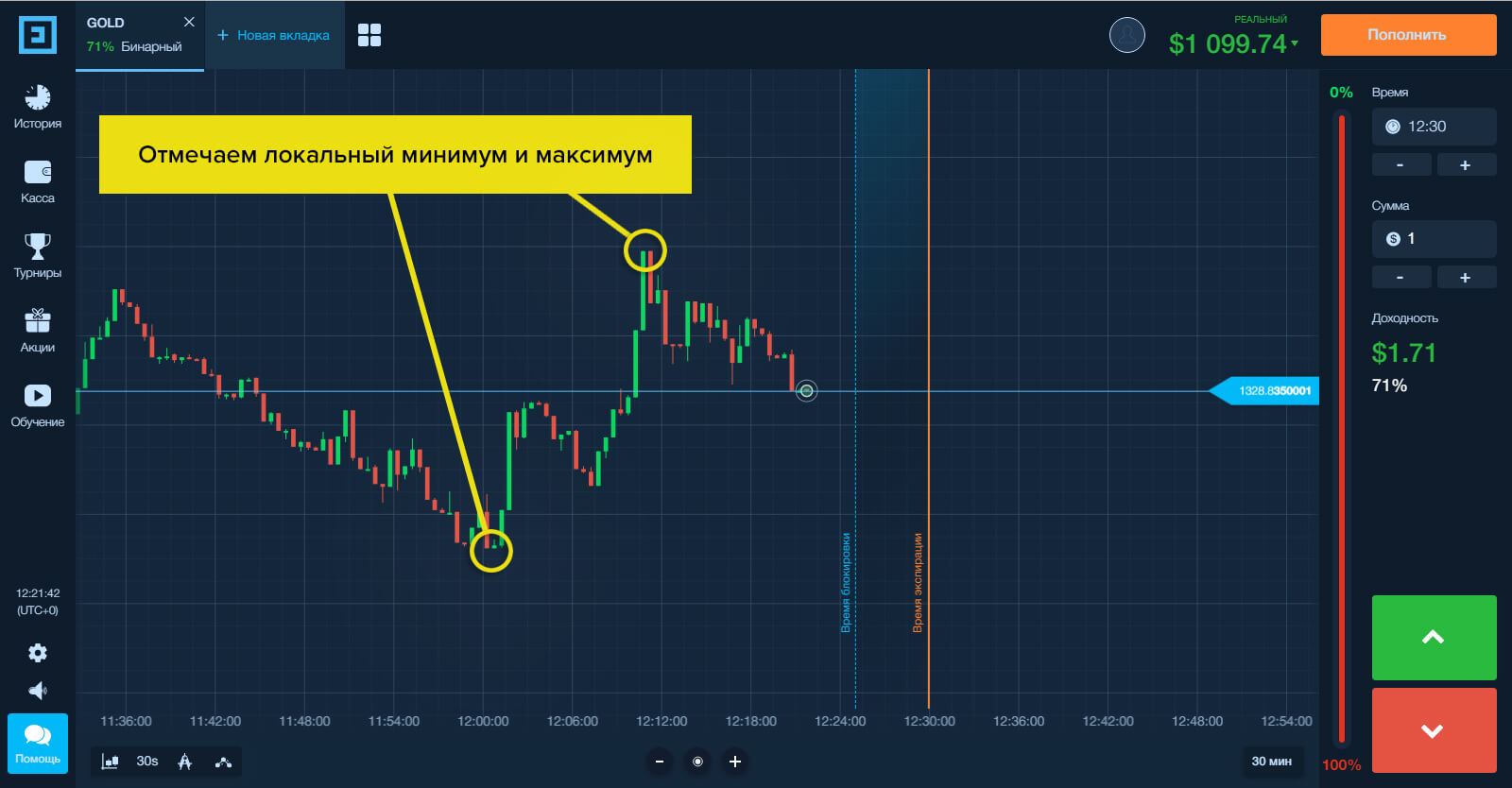 Having established the direction, we obtain 6 levels with a starting point of 100 and an ending point of 0. By default, the levels are established at the following points: 23.6 (0.236), 38.2 (0.382), 50 (0.5), and 61.8 (0.618). These numbers describe a Fibonacci series. The indicator settings allow you to add new levels and delete old ones. But this should only be done by traders who are experienced and have advanced technical skills. We do not recommend that novices change the standard values.
It is generally accepted that a market correction can occur up to the levels of 38%, 50%, and 62%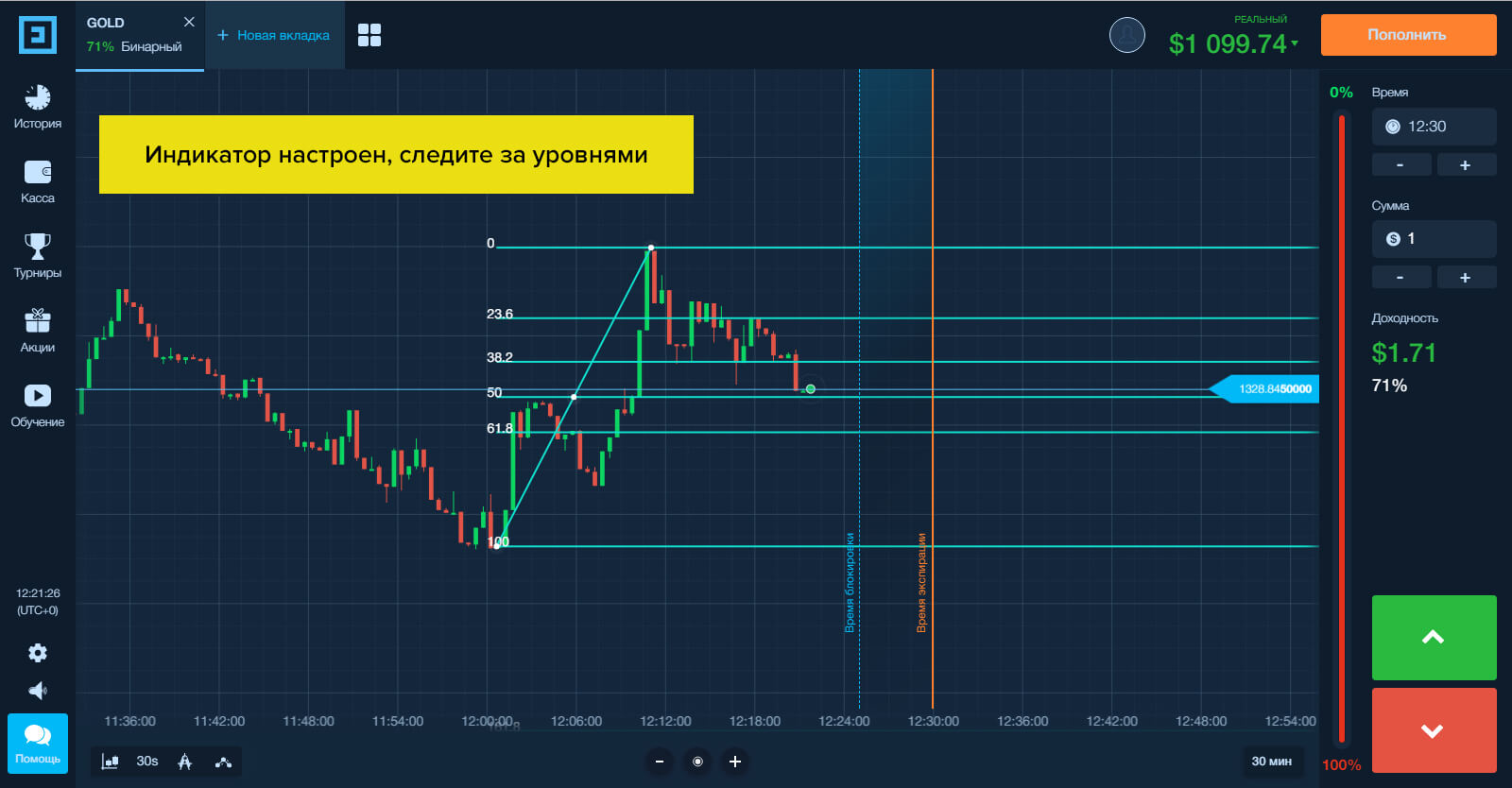 Here is our main piece of advice when using this strategy: do not blindly trust the levels that the indicator demonstrates. False signals should be filtered by applying additional instruments.



Trading recommendations for Fibonacci Retracement Strategy
Expiration: 1–2 candles
Investment: 2% of the deposit amount